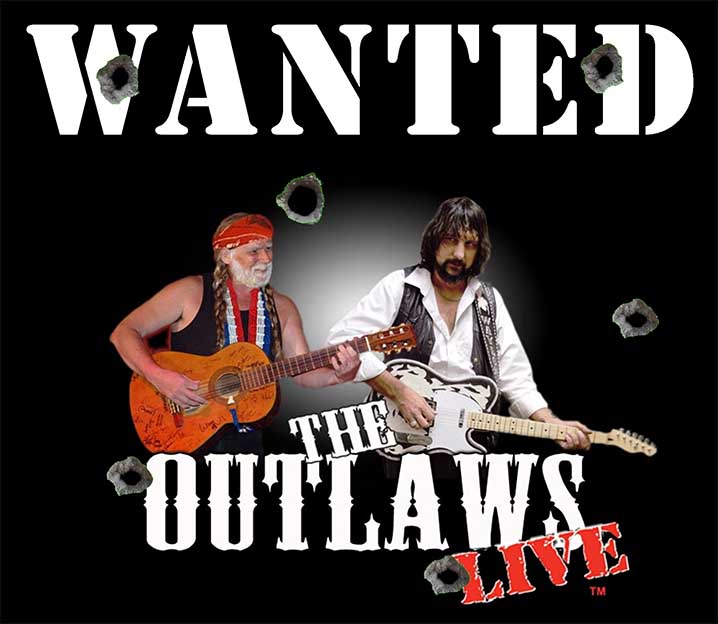 Waylon & Willie Are Back
In a Country Music Spectacular...
Hailed As "Nashville's Original Outlaws" Waylon Jennings &
Willie Nelson identified the progressive renegade movement and
it's break from the traditional Nashville stereotype.
This 90 min tribute show is packed with upbeat honky-tonk
hits like Rainey Day Woman, Whiskey River, Amanda, Crazy,
Good Ol' Boys, Always On My Mind, Only Daddy That'll Walk The Line,
On The Road Again, and more...